The concept of SMS, text messaging and MMS got a new makeover with messaging apps like WeChat, Whatsapp, Viber, Wickr, and such others. As the world got hooked to sending text messages on these platforms, the concept of Emoji's gave a whole new dimension to messaging. While you can write and express yourselves well in messages, sometimes, an added expression adds oodles of meaning to your sentence. A simple sentence can sound happy or angry if sent along with an emoji.
But the man never puts a full-stop to his desires, does he? While we were all happy with Emoji's, GIFs took the world by storm. GIFs are graphical image formats used to express your emotions. You can use only certain shapes, smileys, and images in emoticons but GIFs enable you to send a short video clipping expressing your feelings.
Today GIFS have become a common expression in personal and group chats. Famous shots and video clippings are taken from movies and songs and uploaded in the GIF keyboards our phones so that we can use them wherever applicable. Android GIFs and iOS GIFs are very popular and new ones keep getting added regularly.
Here we have collected the weirdest GIFs of all time from Android and iOS platforms. Scroll down the list below to check whether you have installed them on your phones. These are really cool expressions and will add fun and meaning to your text conversations.
Bit Weird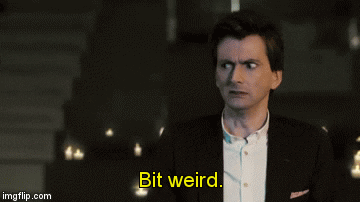 This GIF image taken from giphy will be your all-time favorite when you want to showcase how weird you feel about something. The expression is absolutely on-point!
Soap GIF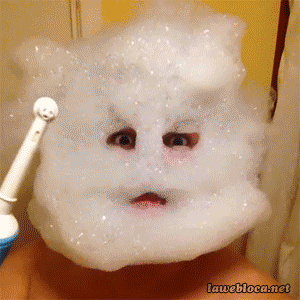 This soap GIF is indeed funny. It will put the recipient into splits of laughter for sure.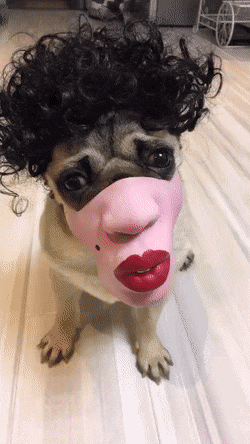 This funny animated GIF is scary too. Can you make out whether it's a dog or a human? Weird right?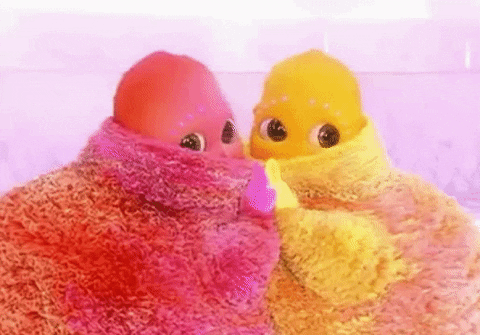 Feeling weird about how the conversation is proceeding? Send this if you are feeling shy to put your feelings into words. The cute animated characters are trying to hide their faces in this hilarious GIF.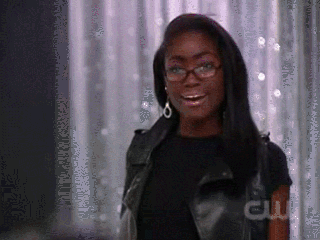 Don't know what to write? Send this instead!!
Confused and perplexed? Don't want to type long messages? Send this instead!

Found something scary and weird at the same time? This GIF will showcase exactly how you feel!

Jim Carrey sure knows how to make the weirdest face of all times. Send this to a weirdo you know

Is a situation making you feel weird? Want to share with your friends how your date the previous night was like? Perhaps this GIF will express your experience perfectly!

Who does it better than Mr. Bean? The weird-face king! Use this GIF as its personifies weirdos perfectly.

Feeling weird about something? Nothing would describe your feelings better!
This was a short collection of the best weird GIFs of all time. They are so amusing that you can ROFL by just looking at them!! Do GIFs also amuse you? Do you always hunt for the perfect GIF to show your feelings? Well, do let us know in the comments section. Also, let us know what you feel about this post.